Stages is an R&D and education project for highly talented social contributors and smart techies of the next generation.
The goal of Stages is to establish a construction team that will work in cooperation with the local authorities, such as government ministries, city halls, equity holders and academies.
Stages program comes in as it combines the toolbox of necessary technology skills with essential empathic tools for children using futuristic approach. Although the program includes artistic and demanding scientific content, the work environment is creative, cool, supportive and fun.



A development of a scientific approach – Acquiring knowledge paired with learning and implementing research thinking abilities.
Development of technological abilities
Learn fast and effective control of programming languages, ​to the point where the child could easily acquire any program language.
A developmental tool that enables quick and easy transition from one field to another.


Develop empathy and helping others through long-term volunteering and systematic contributing to the community and maintaining the law.
Next level entrepreneurship
Study entrepreneurship and commercial attitude in the technology of today and the future, as it is an inseparable part of the survival essentials for the future market.
The Stages program will be global, off and online institutes, distributed in the most dominant cities around the world.
Stages is an R&D and education center for the development of the next generation highly talented and empathic smart techies.
For the Stages Program, we have two main target audiences:
Teachers Seminar In Usti Nad Labem
In Summer 2017, the 1st and 2nd Stages Seminar for teachers had happened in the town Usti Nad Labem. The Talent System, created by Opher Brayer Founder of Stages, had been taught by Opher to 40 teachers, and is being implemented in schools around Usti in the years 2017 and 2018.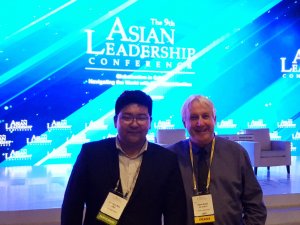 Opher Brayer is participating in the Asia Leadership Conference 2018, presenting Stages project to the Korean and International audience.
We would like to thank Mr. Derik Kim CEO & Chairman of Global Entrepreneurs Foundation (GEF) and Mr. Hyunwoo Lee from ELYSE CONSULTING KOREA for giving us this great opportunity.
Read More »